fritz-blitz
Fritz-blitz is a fast-paced 2D action game where sleepy creatures are trying to make you go to sleep. Shoot them away in style with different flavors of fritz-kola!

Controls
> WASD movement
> Aim with mouse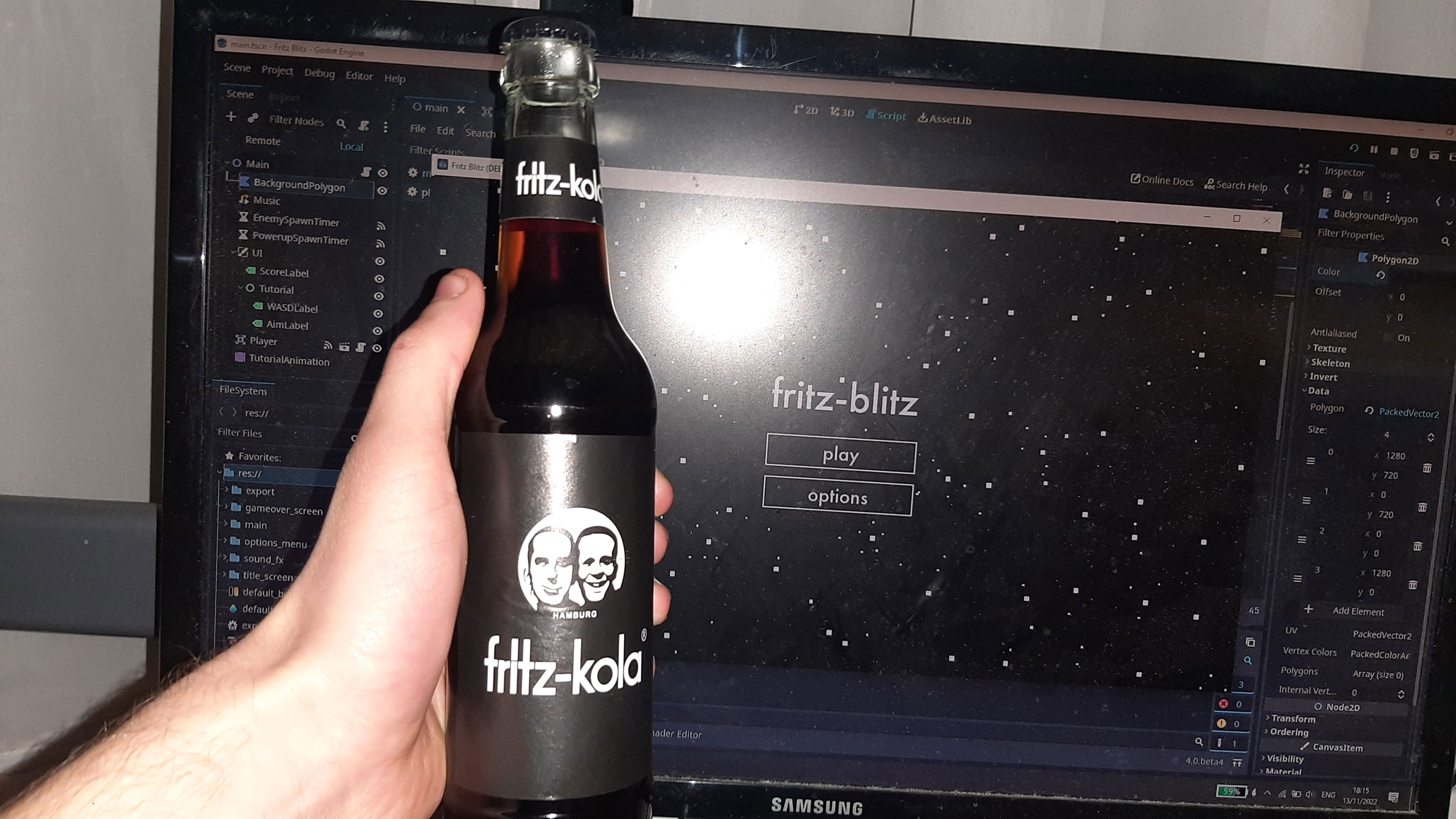 Made with ❤️ for BeansJam '22
theme "wir müssen wach bleiben"
Comments
Log in with itch.io to leave a comment.
Who is responsible for the music? :3 really vibey
And Whats your personal Highscores? Mines 10250 atm

Warning!
The following features required to run Godot projects on the Web are missing:
Cross Origin Isolation
SharedArrayBuffer
- Godot

What browser/OS are you using? I will upload a windows EXE.
I'm using Firefox on Windows 10

Windows EXE is available now.